Golf in Thailand goes from strength to strength and it continues to consolidate its position as the premier golf destination in Asia. Every year Thailand welcomes more than 30 million tourists to its shores and the revenue from tourism contributes makes up nearly 10% of GDP. Golf tourism makes significant contribution to this figure and continues to increase every year. Why is Thailand such a great place for a golf holiday and why do golfers continue to flock here year after year? Well here are 10 reason why we think Thailand is perfect for a golf holiday.
1. A warm greeting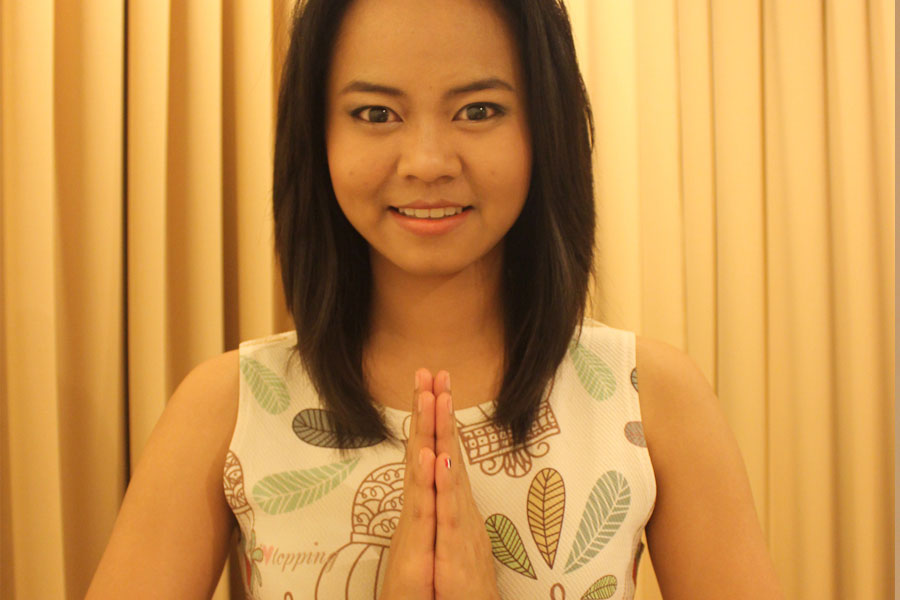 You are assured of a warm welcome wherever you go in Thailand. As you travel around the world you can witness the many different ways that people greet each other when they meet: in the West we shake hands but in Thailand everyone you meet will give you what is known as a "wai". They will press the palms of their hands together just under their chin as if praying and slightly lower the head and it will usually be accompanied by the words "Sawadee Khrup" if theye are a man and "Sawadee Ka" if they are lady. This is a traditional greeting you will see hundreds of times a day in Thailand and can be used at any time to greet someone. It is nice as a visitor to return the welcome, however clumsy you might feel, as your hosts or your guide will really appreciate the gesture and will see you as someone who is very polite.
As a visiting golfer your will be welcomed at the pro-shop with a "wai" and also the first time that you meet your caddies
2. Choice of destinations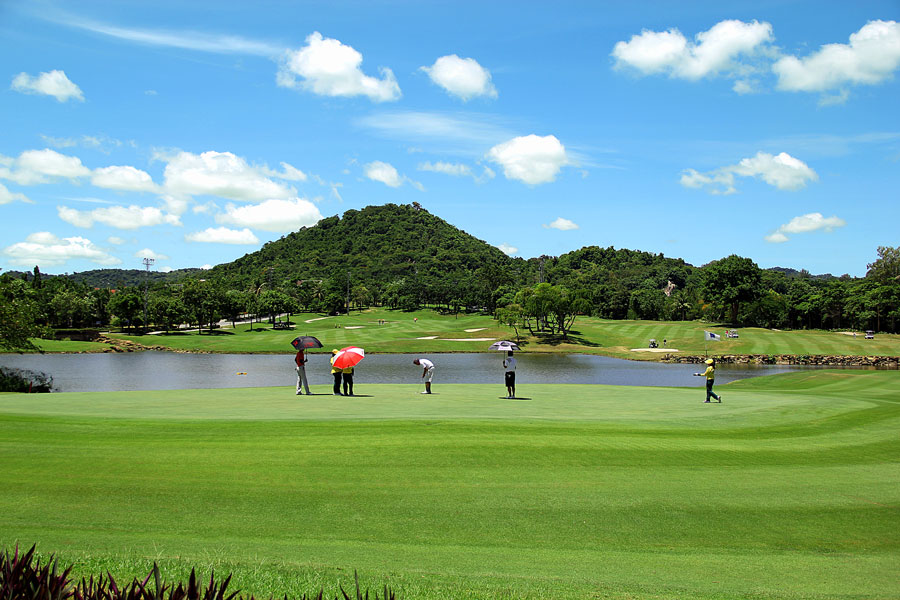 Thailand has more than 250 golf courses spread over the length and breadth of the country so you are really spoilt for choice when selecting a golf resort for your Thailand Golf Holiday. Bangkok has around 50 courses within one hour of the city centre and some courses are much closer. If you are looking to party, then head for Pattaya which also has a around 20 courses to choose from. If you are looking for something a bit quieter with great beaches then Hua Hin which is the other side of the gulf of Thailand from Pattaya has some superb courses. Phuket which is a one-hour flight south of Bangkok is Thailand's premier beach resort and it is also home to five great golf courses. If you don't like the heat the you can escape to the cooler climes of Chiang Mai in the north with its rolling hills, exotic hill tribe culture and wonderful golf courses. If you really want to get off the beaten track then you can head for the jungles of Khao Yai National Park or perhaps take in the historical sites around Kanchanaburi and the River Kwai and play a round or two.
3. Transport Links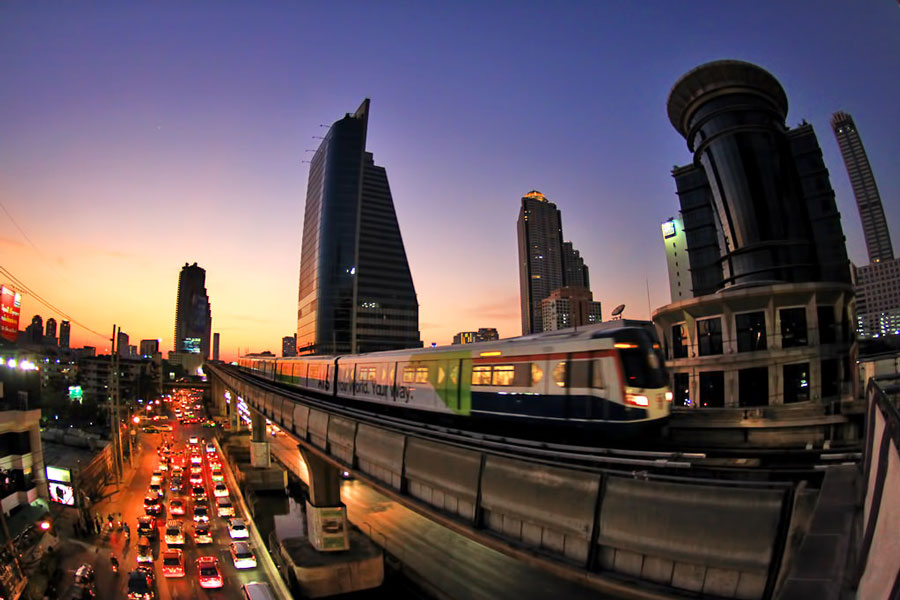 The infrastructure in Thailand is being improved all the time with new airports, roads and mass transit systems being constantly upgraded. All of the major golfing destinations in Thailand have excellent air and road connections so wherever you decide to go you will find it really easy and inexpensive to get around.
4. Great Value Hotels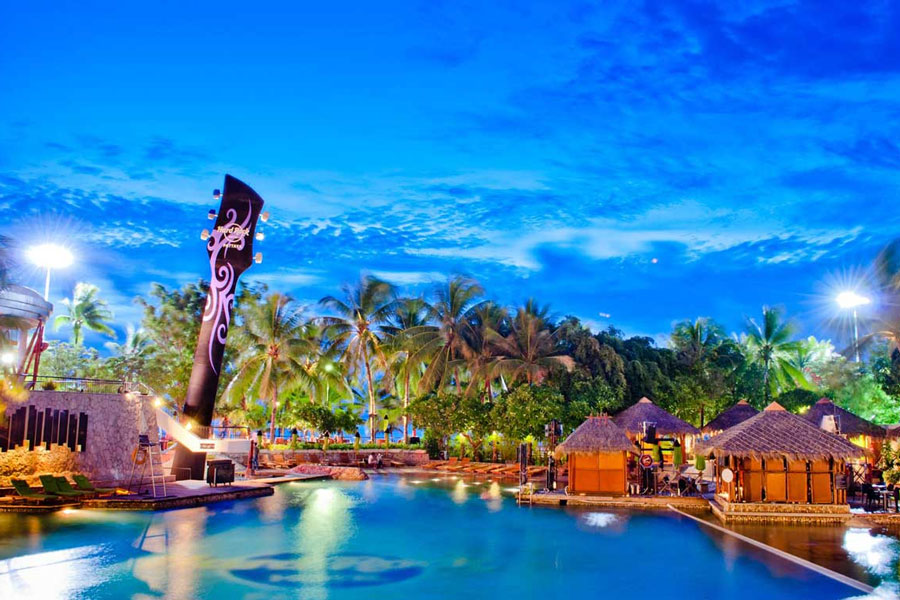 Travelling in Thailand is excellent value and you can find hotels to suit every budget and tastes. The food is generally very inexpensive and there is no need to spend a fortune on expensive restaurants when there are so many cheaper options available. Getting around is pretty reasonable and taxis plentiful and with the arrival of Uber and other taxi apps are much more reliable. Playing golf is also great value and much cheaper than most destinations in Asia and as more and more courses are built Thailand will remain very competitive.
5. Sightseeing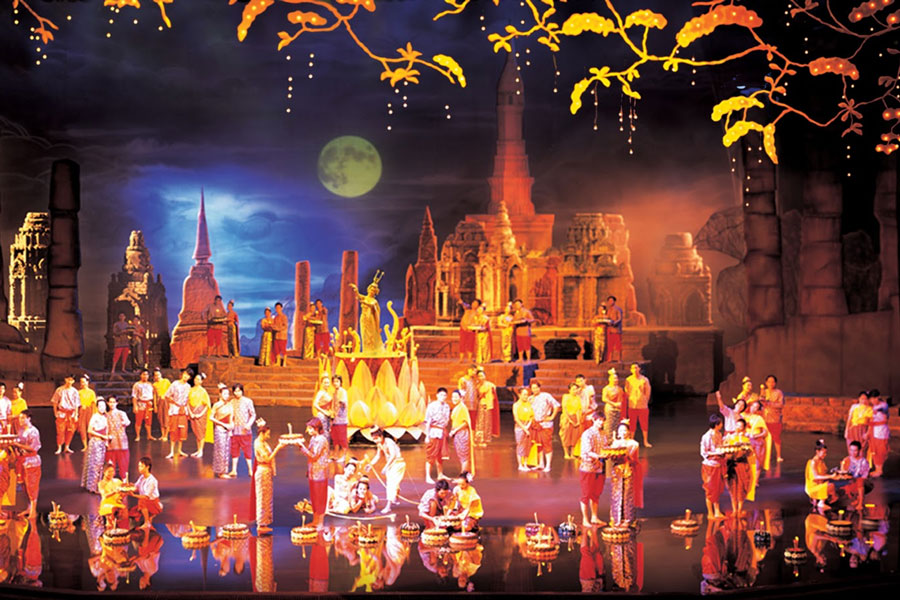 You are probably not going to play golf every day or perhaps you are travelling with a non-golfing partner and Thailand has plenty to offer when you are not on the course. Thailand has a unique culture so you are interested in understanding more about his then there are plenty of temples and historic sites to explore, plenty of water sports available in the major beach resorts and numerous man-made attractions on offer throughout the country. You will be spoilt for choice.
6. Climate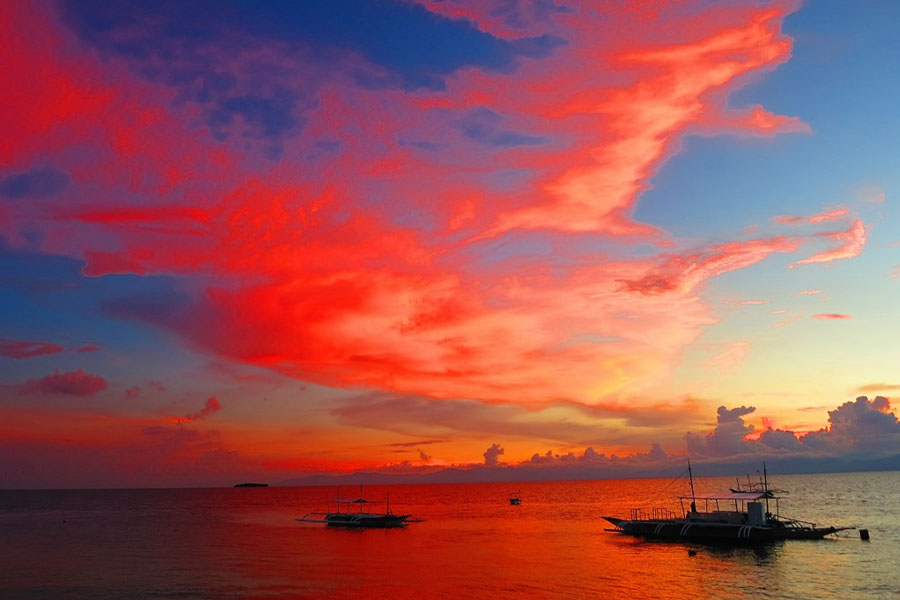 You can golf in Thailand all year round but the best time to visit is during the winter season which runs from November to March when it is clear and sunny. The summer or "green" season is also a great time to visit and although you will get some rain, it is rare to get totally rained off and you will be rewarded by cheaper prices and empty golf courses. Northern Thailand offers cooler temperatures if you do not like hot weather. For full details on best time to visit Thailand see more information here.
7. Top Class Golf Courses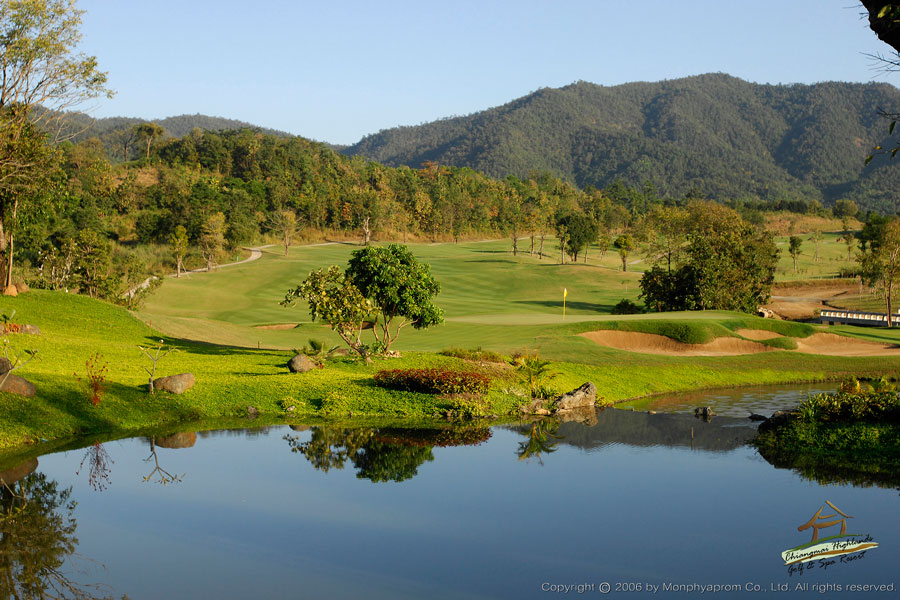 Most of the world's top courses designers have left their mark on Thailand. Jack Nicklaus has lent his name to several including most notably Laem Chabang Country Club in Pattaya. Greg Norman designed Thana City Golf & Country Club in Bangkok. Gary Player, Pete Dye, Robert Trent Jones have all designed golf courses in Thailand. The renowned golf course architect duo of Lee Schmidt and Brian Curley have been very active recently and one of their best creations is Chiang Mai Highlands Golf & Resort. What is also interesting is that some of the most iconic golf courses in Thailand have been built by designers with little or no previous experience: Red Mountain in Phuket was the first course designed by John Morrow. Blue Canyon Country Club is the only course designed by Yoshikazu Kato.
8. Caddies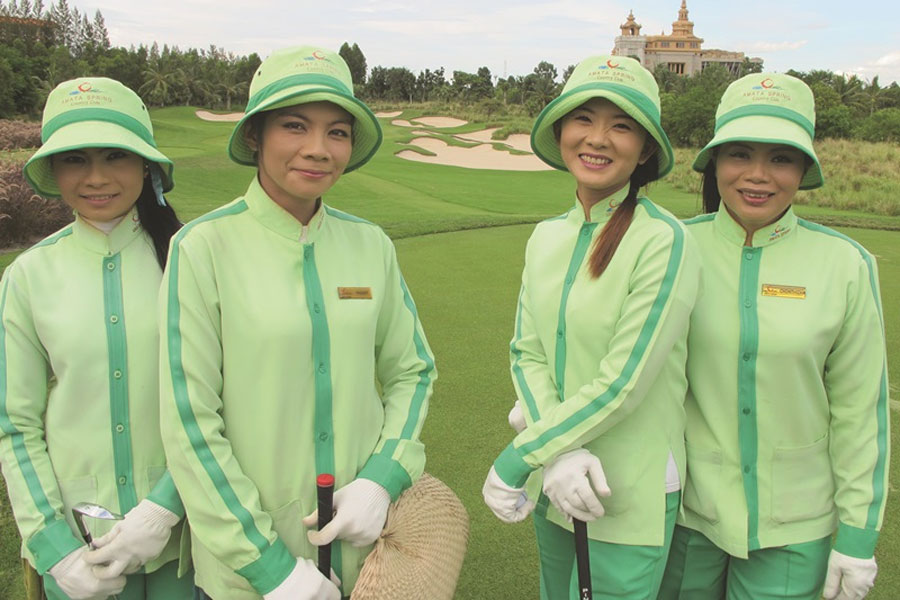 It is compulsory to hire a caddie at every golf course in Thailand and they make a fantastic difference to your golfing experience. They are not there just to keep your club and balls clean and to give you guidance on shot selection and the line of your putt. They do much more and will provide entertaining banter and companionship as you go around the course and a good caddie really adds to the enjoyment of your round. They don't cost mush – usually around US$10 so make sure you tip them generously.
9. Thai Food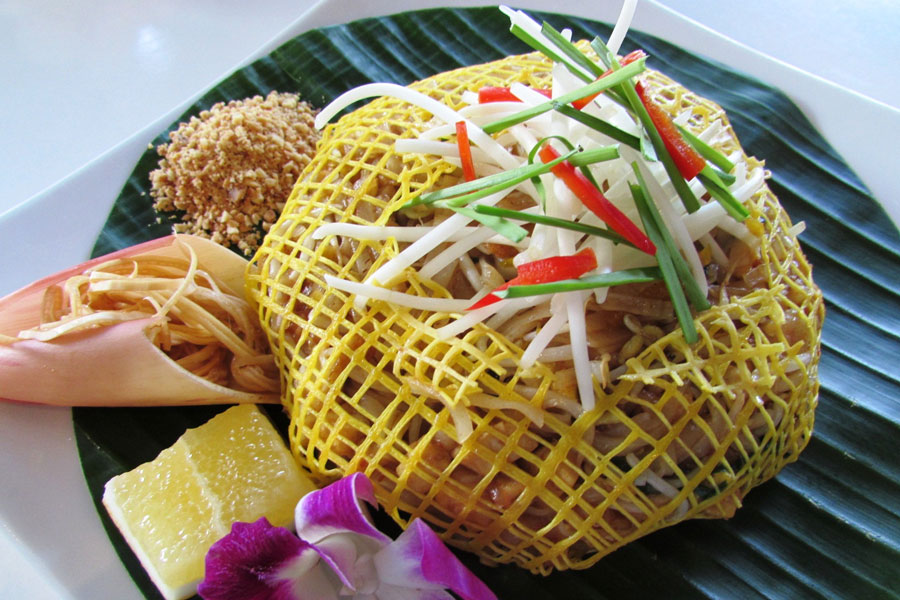 Thailand's cuisine is renowned the world over and can be found in major cities around the world. Make sure when you are in Thailand that you try the real thing but beware – most Thais like their food super-hot so maybe wise to ask them to tone it down a bit unless you are an experienced diner. Try eating on the street like the locals – it's amazing value and surprisingly good and also quite safe as they usually cook the food at very high temperatures.
10. Nightlife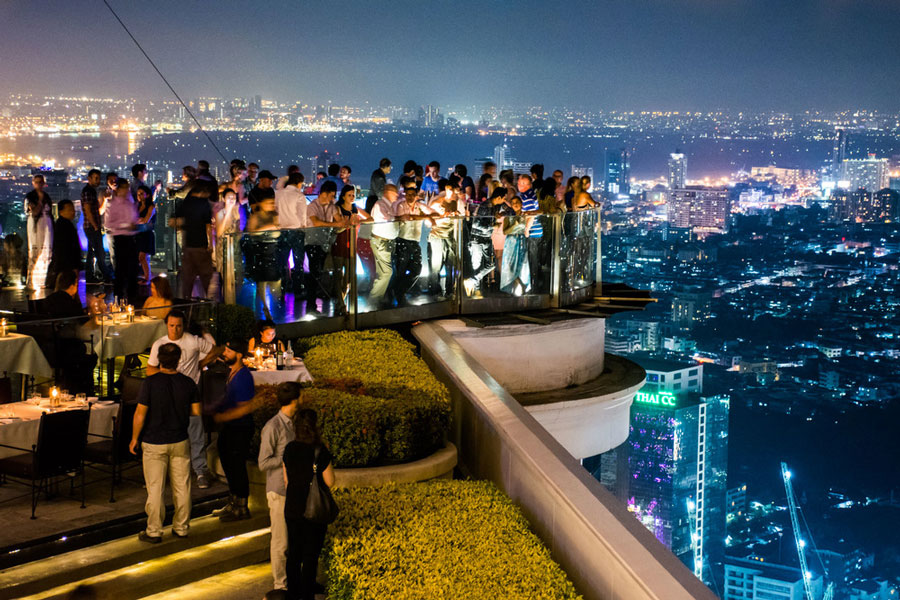 Everyone likes to let their hair down occasionally and golfers are no exception. Thailand has plenty to offer with a wonderful selection of great restaurants, plenty of excellent pubs and sports bars, some with live music, and numerous go-go bars and other such establishments if that is what you are looking for.
So there you have it – our 10 reasons on why we think you should consider Thailand as your next destination for a golf holiday. A warm welcome everywhere you go – great golf courses – exceptional food and a vibrant nightlife.