If you stay in Kota Kinabalu, you have easy access to all the great golf courses in the region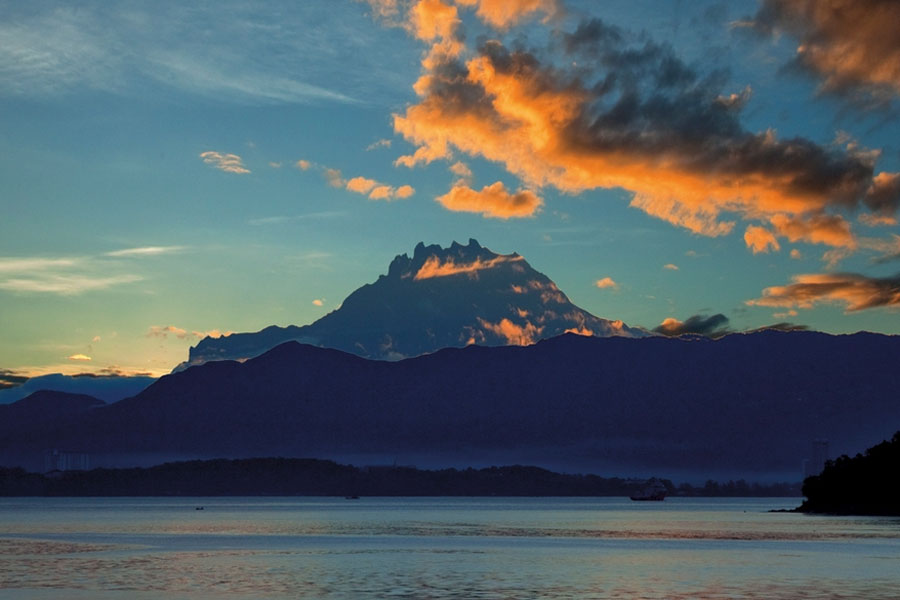 Situated in Sabah, Malaysia, Kota Kinabalu is the capital of the state and the whole West Coast Division of Sabah. The city itself is located on the northwest coast of Borneo, a region of Asia which is known for its rainforest and abundant wildlife.
Reaching Kota Kinabalu is straight forward thanks to Kota Kinabalu International Airport. The airport does not serve direct flights from Europe or the USA but connections are very easy to arrange. Kota Kinabalu International Airport receives direct flights from Sydney, Singapore, Bangkok, Guangzhou and Hong Kong. There are also several internal flights from places such as Labuan and Kuala Lumpur so you could combine a stay at any of the above-mentioned places, to really make it a trip never to forget.
Once on the ground in Kota Kinabalu, you can hire a vehicle and drive yourself, use the local bus service or take a taxi. For the purposes of playing golf in the region, you may find having access to a car gives you the greatest freedom and best opportunity of playing the golf courses. Otherwise, transport can be arranged to take you to the many excellent golf courses in the Kota Kinabalu region.
Formerly known as Jesselton, Kota Kinabalu is home to more than 400,000 people and is a popular place for tourists, who wish to explore Borneo and Sabah. In recent years, Kota Kinabalu has witnessed many modern developments in terms of both apartments and hotels. There are top quality international resorts located on the coast, such as Shangri-La's Rasa Ria Resort and Spa and Borneo Beach Villas. There is also a good selection of city centre hotels, to suit every budget.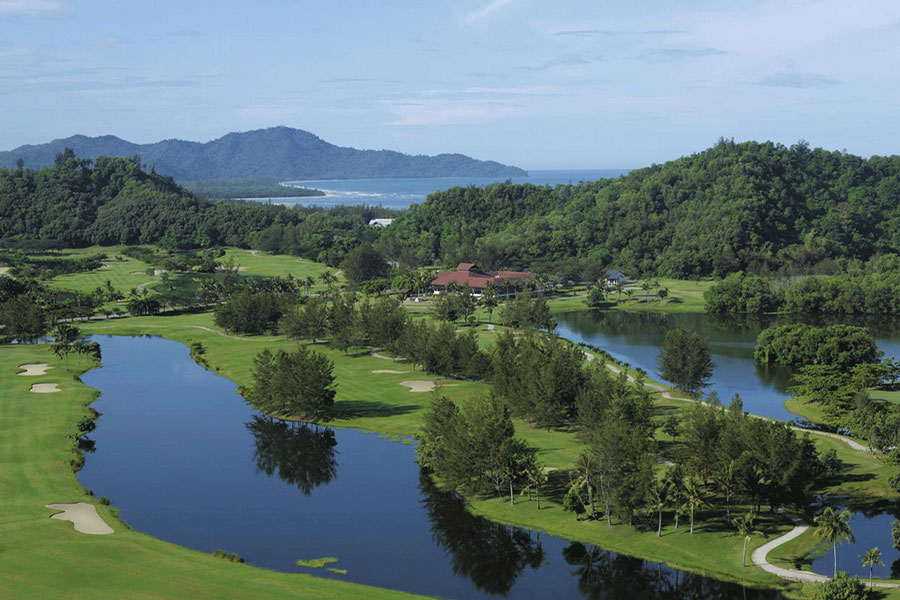 That's not to forget the on-course accommodation, one of the best of which can be found at Nexus Golf Resort Karambunai, which is 30-minutes away from Kota Kinabalu. The resort is situated on the coast, against the backdrop of the Borneo rainforest and the golf course itself has won several awards, including Best Golf Course in East Malaysia. You also have Sutera Harbour Golf and Country Club, which is not only 10 minutes away from the airport but is close to two excellent resorts at Sutera Harbour. This is home to another award-winning golf course, which has welcomed players from all over the world to contest the World Amateur Inter-Team Golf Championship. Both day and night golf is available and there's a wide range of cuisine to enjoy, from 14 restaurants, making this one of the best places for golfers to stay when in Kota Kinabalu.
These are not the only golf courses in the area which offer accommodation. The Borneo Golf and Country Club, which boasts a links-style course designed by Jack Nicklaus has a hotel available for over-night guests. However, with so many other golf courses to play during your stay, the best option is widely considered to be one of the centrally located resorts, such as the Shangri-La's Rasa Ria Resort and Spa or Borneo Beach Villas highlighted above. The former is home to Dalit Bay Golf and Country Club, which is one of the top golf courses in Sabah and coupled with the five-star resort facilities, makes a great place to stay, to experience the ultimate in golf and relaxation.
By staying centrally in Kota Kinabalu, you have easy access to all the great golf courses in the region. So, whether you want to play the oldest golf course in Sabah at Kudat Golf Club, which was once affiliated with St Andrews in Scotland or Lahad Datu Golf and Country Club, home of the first all-Bermuda golf course in Sabah, you can do so with comfort and minimal travel time.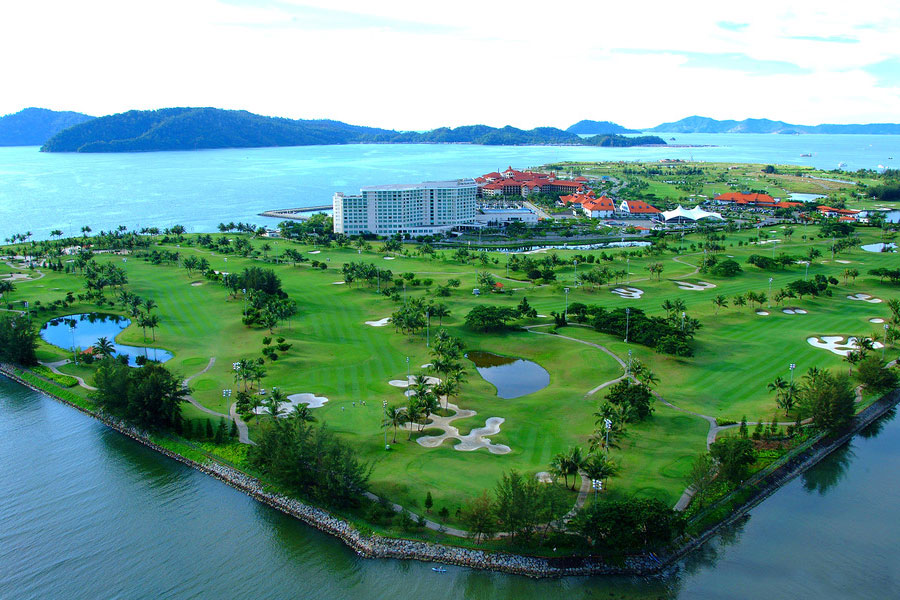 If you would like to shop during your stay in Kota Kinabalu, there are new and exclusive shopping malls offering the latest designer brands but amongst the modern development, Kota Kinabalu has managed to keep much of its traditional charm. The local markets are a must visit, whether inland or on the waterfront and the local fishermen are a hive of activity, as they go about their daily business. There is a real blend of traditional and modern life in Kota Kinabalu and this makes it suitable for those who enjoy either and perfect for people who like a bit of both.
Sights not to be missed in Kota Kinabalu include the city mosque, which is spectacular. The white floating mosque has a prayer hall which houses three madrasahs and can accommodate between 9, 000 to 12, 000 people at any one time, which is a fabulous sight to see. It's worth taking a trip out during the evening, to see the mosque reflecting in the lagoons which surround the building and you can feel free to look around daily between 8am and 5pm, except for Friday's. Another fantastic landmark which should not be missed on a visit to Kota Kinabalu is the Atkinson Clock Tower. This tower is over 100 years old and is built completely of wood, without a single nail, in memory of Francis George Atkinson. This is the oldest standing structure in Sabah and survived the damage caused by World War II.
Opened in 1995, the Aquarium and Marine Museum is a great place to visit for ocean lovers. There are several free-standing exhibition tanks, open water reefs, a mangrove walk and interactive information for all the family to enjoy. However, for the wildlife lovers in your group, you cannot be in Borneo and miss out on a trip into the jungle. The Bornean Sun Bear Conservation Centre and the Sepilok Orangutan Rehabilitation Centre are located very close to each other and could be combined in a lovely day trip from central Kota Kinabalu. The observation platforms provide great views of the animals and the visitor centres are packed with information so you can find out more about the wildlife and their individual stories.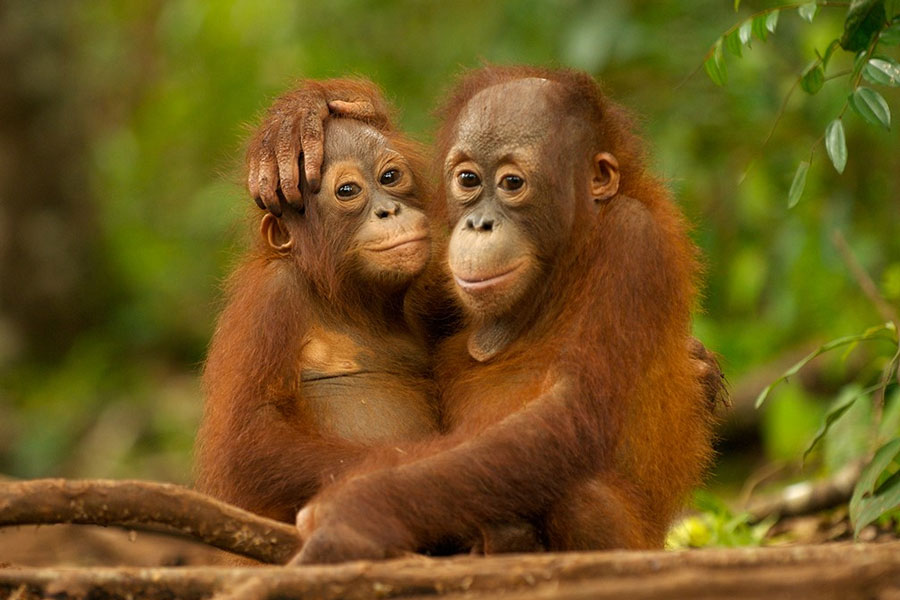 If you are interested in snorkelling or scuba diving, a visit to the Reef Activity Pontoon should be high on your list. This can be reached via catamaran from Kota Kinabalu and is the second largest pontoon in the world. In fact, there are only seven pontoons in total on planet earth, making this a unique experience for many people who visit. Even if you cannot scuba and do not have your snorkelling gear, the glass bottom boats and sea walking activities will give you a great insight to what is happening under the water and this is a great place to visit for the whole family.
If you have plenty of energy left after playing golf and seeing the local sights, you could take up the challenge presented by Mt Kinabalu. Despite being very high, this is a climber-friendly mountain and although you should arrange to go in a group, it is scalable for those with a decent level of fitness. Once at the top, the views are fabulous and it is certainly worth the effort to see the city below.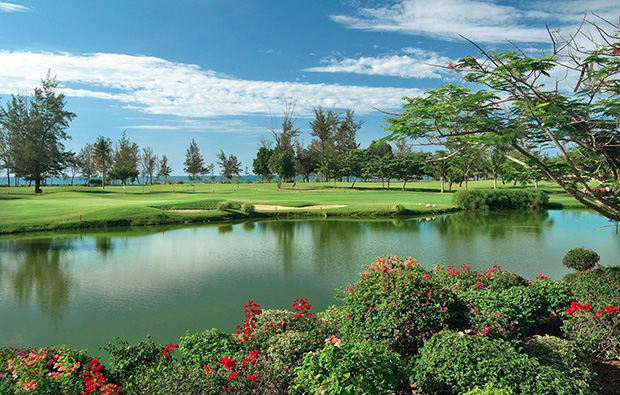 For a little more relaxation, away from the golf course, how about visiting one of the many lovely beaches in the area? The fine, sandy beaches are a great place to sit back and let the world drift by as you soak up the sun. The beaches also provide the gateway to plenty of activities, such as scuba diving, snorkelling, water skiing and parasailing, so you are never far away from a high adrenaline experience when you want it.
For art lovers, the Borneo Art Gallery can be found on the 2nd floor of Asia City Complex and showcases the work of local up and coming artists, in addition to those across Indonesia and the Philippines. All the art inside the gallery is for sale so you can pick up a great piece of art, to remind you of your stay in Kota Kinabalu.
Having played golf and enjoyed some of the local sights you will want to sit back and enjoy a nice meal. Seafood is king in Kota Kinabalu and the popular seafood restaurants of Welcome and Gayang offer live seafood, waiting to be selected and freshly cooked. Whatever it is you fancy eating from the depths of the ocean, you are guaranteed to find it in Kota Kinabalu but you are not restricted to sea food. There is a strong culinary scene and you can find anything you like, from Malay and Cantonese, to Japanese and Western. You will never go hungry with the excellent and wide ranging choice of food in Kota Kinabalu.
With so many exciting things to see and do plus the great food and excellent selection of golf courses and accommodation, you are guaranteed a golf holiday you will never forget in Kota Kinabalu.