Pattaya is fast earning a reputation as being one of the top destinations for a golf trip anywhere in the world
Click here to see all Pattaya Golf Courses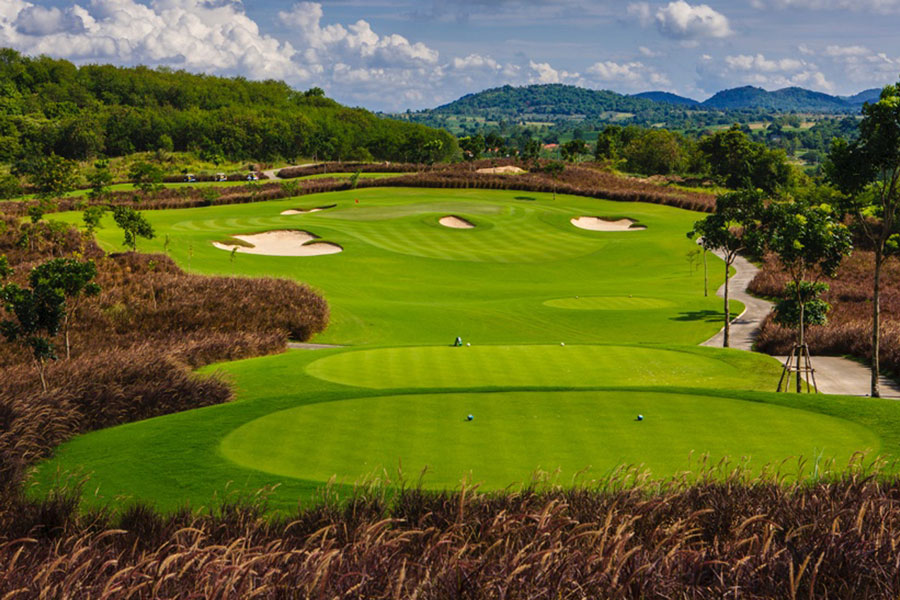 ClickPattaya is located on the Eastern Seaboard of Thailand and has developed to become one of the leading regions for a golf holiday in Asia. In fact, Pattaya is fast earning a reputation as being one of the top destinations for a golf trip anywhere in the world. With several high-quality golf clubs to visit, what are the best golf courses in Pattaya?
One of the oldest golf courses in Thailand and the home of the LPGA Honda Classic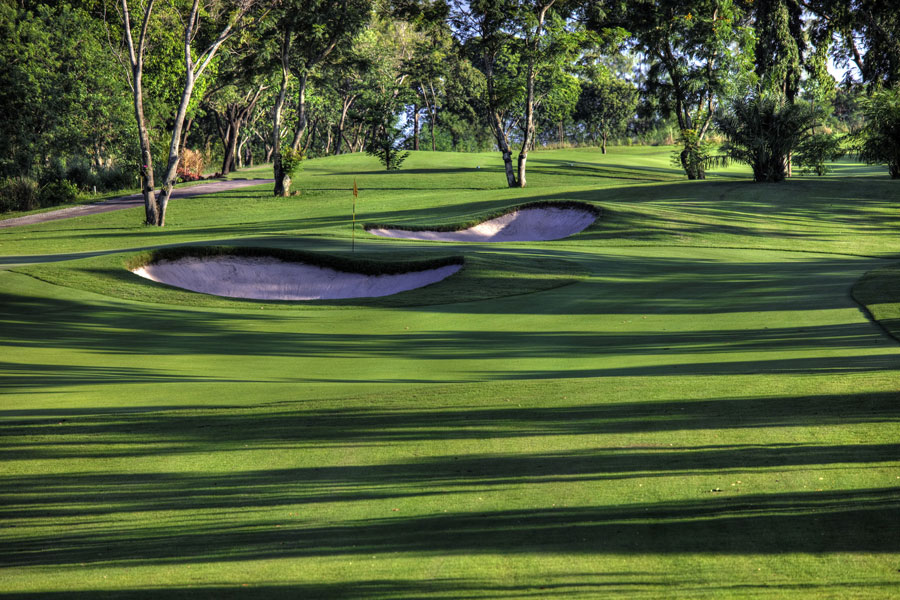 It is impossible to begin discussing the best golf courses in Pattaya without mentioning Siam Country Club. Anyone who comes to this region of Thailand for a golf holiday must play at least one of the golf courses available at Siam Country Club. Beginning with the Old Course, the name alone tells you this is the oldest of the four golf courses at Siam Country Club but it remains one of the best. When the golf course opened in 1970, it was only the second golf course in Thailand but has since undergone a renovation to bring it up to modern standards. Much of the original routing on this 18-hole golf course has been kept intact and it was voted the 73rd best golf course in the world by USA Golf Digest magazine in 2018, which is some achievement.
A 27-hole layout built on the site of former Sugar Cane, Tapioca, and Pineapple plantations from which each 9 gets its name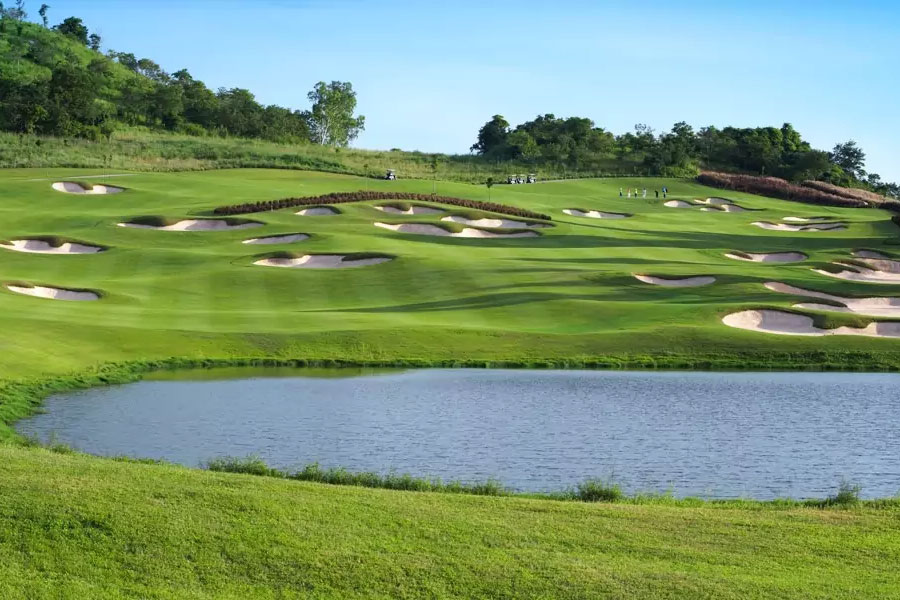 Moving on and we come to the second golf course to open for play at Siam Country Club called the Plantation Course. This 27 hole golf course was developed by Lee Schmidt and Brian Curley and opened for play in 2008. Depending on which of the three sets of nine holes you combine, it is possible for this course to stretch to 7,500 yards. That makes it one of the longest golf courses in Thailand and it has played host to the Thailand Open. Despite boasting some of the greatest golf courses in Pattaya, there is more to playing golf in this area of Thailand than Siam Country Club.
A new course earning rave reviews and ranked as best golf course in Thailand by Golf Digest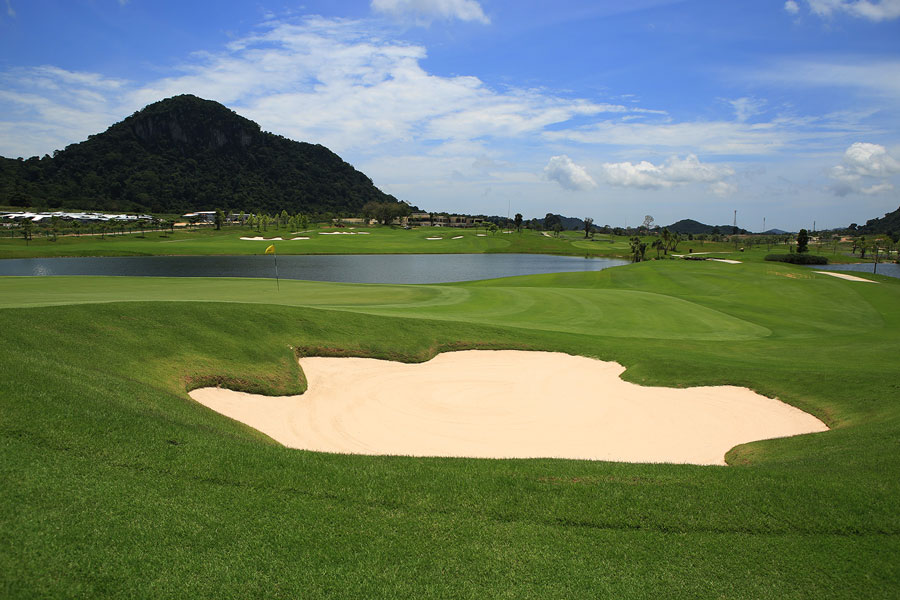 Pattaya boasts a tremendous selection of golf courses including Chee Chan Golf Resort. This is another of the most recent additions to the golfing map in Pattaya and opened for play in 2019. The 18 holes golf course plays to 7,345 yards from the back tee and is situated just 40 minutes from Pattaya Beach.
Chee Chan Golf Resort has been created by Dale & Ramsey Golf Course Architects and is quickly establishing a reputation as being one of the most beautiful golf courses in Thailand. The gently rolling hills and surrounding environment give an open feel to the golf course. The Khao Chee Chan Buddha, which is a religious mountain, provides a stunning backdrop to a round of golf. The bunkering and wetlands are two of the standout features of the course but do not expect a leisurely round as Chee Chan Golf Resort provides an exceptionally good test of golf.
An old favourite designed by Jack Nicklaus and still in great shape - you can also play night golf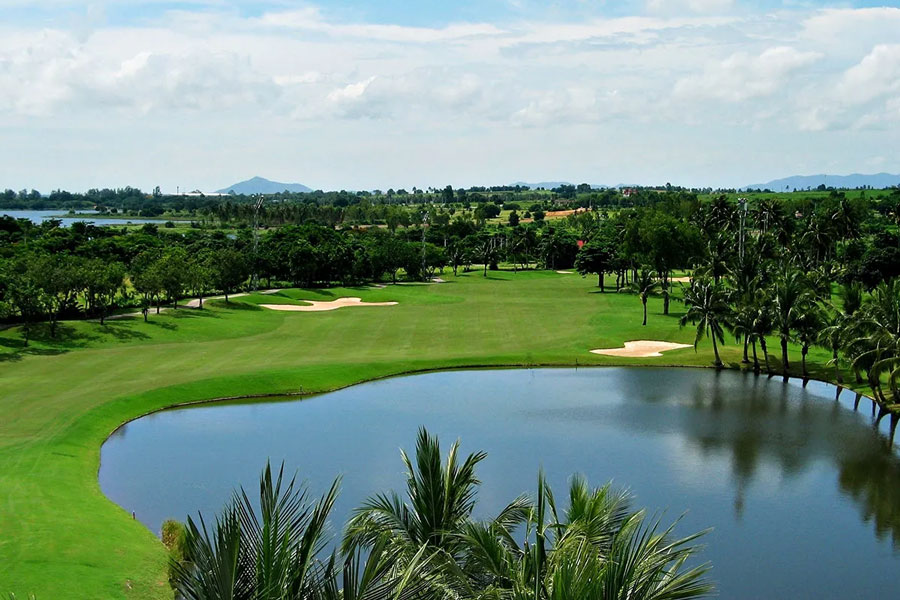 Anyone who has any interest in golf will know the name Jack Nicklaus. The American is considered one of the greatest golfers all of all time and holds the record for the highest number of major tournaments won. He also knows how to design a great golf course and that is evident at Laem Chabang International Country Club.
This golf course opened for play in 1995 and has established a wonderful reputation in Pattaya. There are three sets of nine holes and they each provide a different challenge. Named Mountain Course, Lake Course, and Valley Course, you Immediately get a sense of what to expect on each course. Expect to be challenged by numerous bunkers and water hazards on the two courses you decide to combine during your round. Some of these hazards are man-made but there are also plenty of natural hazards to look out for including creeks, ponds, lakes and rock formations. Combined with the lovely views on many of the holes, Laem Chabang International Country Club is a feast for the senses.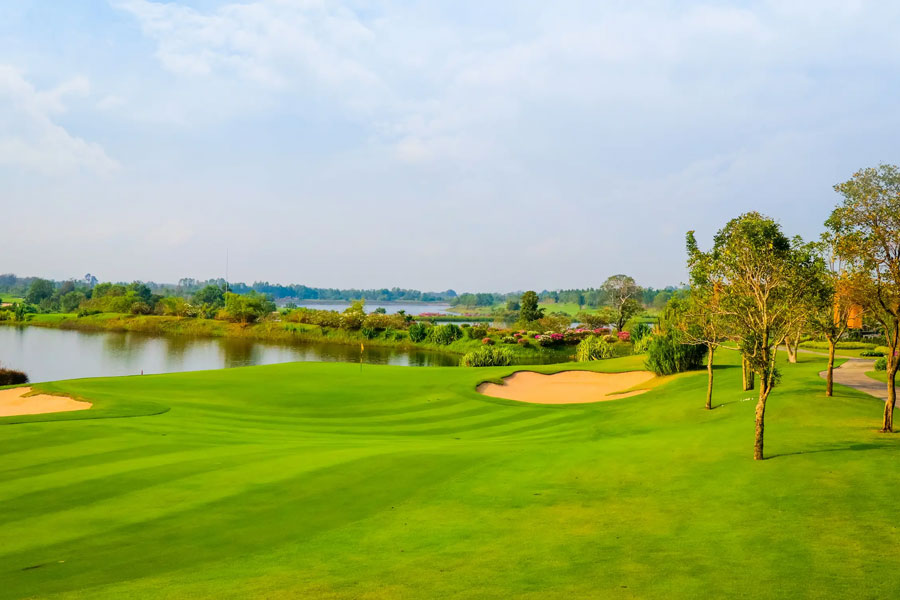 Next, we come to the Waterside Course and this was established in 2014. As the name suggests, you can expect to find plenty of water on this golf course and there are several lakes throughout the 18 holes. Designed by IMG, you will find a lot of sloping terrain on the Waterside Course and this provides a nice contrast to the Old Course and Plantation Course. Where it matches the other two courses is in terms of quality. The Waterside Course is up to the same extremely high standard of the Old and Plantation courses highlighted above.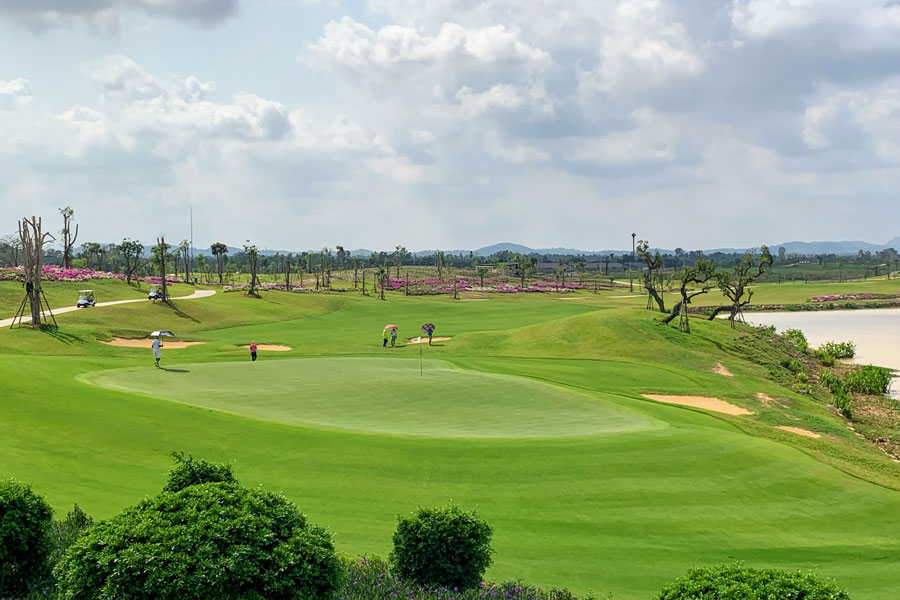 The most recent golf course to open at Siam Country Club is called Rolling Hills. This golf course opened for play in 2019 making it one of the latest additions to the golfing scene in Pattaya. This 18 hole golf course is just 2.5 kilometres way from the Waterside Course but differs in that it is based on mostly flat land. You will not find much in the way of trees or foliage around the Rolling Hills Course but you will find more of a challenge in terms of elevation on the back nine holes. There are two large lakes on the golf course and the 5th hole is interesting in that there are two greens available. These are changed on a regular basis and not only does this change the putting surface but also the length of the hole, thus providing golfers with a new challenge.
There is no doubt Siam Country Club is a fantastic venue to play golf in Pattaya. You have a choice of four of the absolute best golf courses in Pattaya but also a full range of facilities at Siam Country Club Pattaya. It is little wonder Siam Country Club has become the home of the LPGA Thailand.