Dalat, in Vietnam, makes for a fantastic golf holiday. The golf courses available are very good, each offering something different, so being able to get a round in on all them, should be the top priority. However, there are a number of other reasons to visit Dalat for a golf holiday, which we have listed below. So, what are the top 10 reasons to visit Dalat for a golf holiday?
1. Wonderful Climate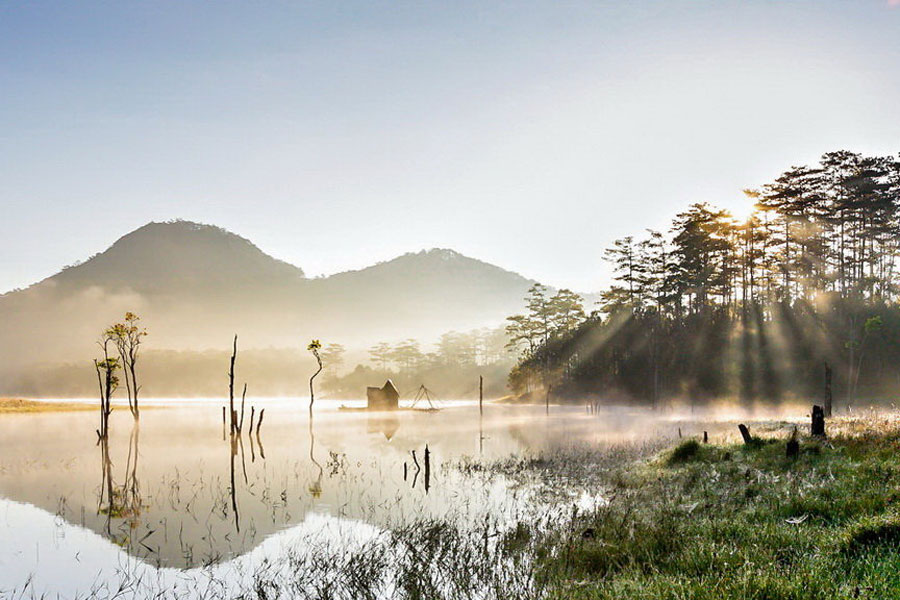 The climate is perhaps not what you would expect when you think of Vietnam. The temperatures at Dalat, due to its location in the highlands of the country, are cooler than elsewhere in Vietnam. This means golf can be played at any time of day, without having to worry about the heat and humidity, which can be found elsewhere in Vietnam, at certain times of the year. The cooler conditions also help to keep the golf courses in great condition.
2. Great Food with French Influence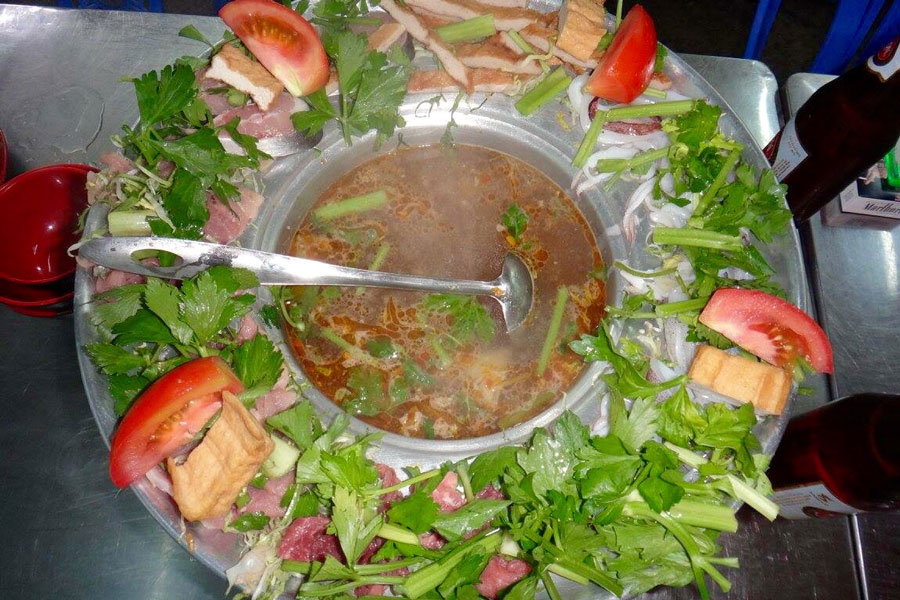 When you are feeling hungry in Dalat, there are some excellent restaurants to choose from but everyone who visits on a golf holiday, should try the street food. There is a huge choice of street food to enjoy, much of which features rice paper, grilled with pork, beef, chilli, cheese and sauce. You can also pick up corn on the cob, sweet potatoes and corn cakes, which all make for a great snack, following a round of golf.
3. Lively Local Markets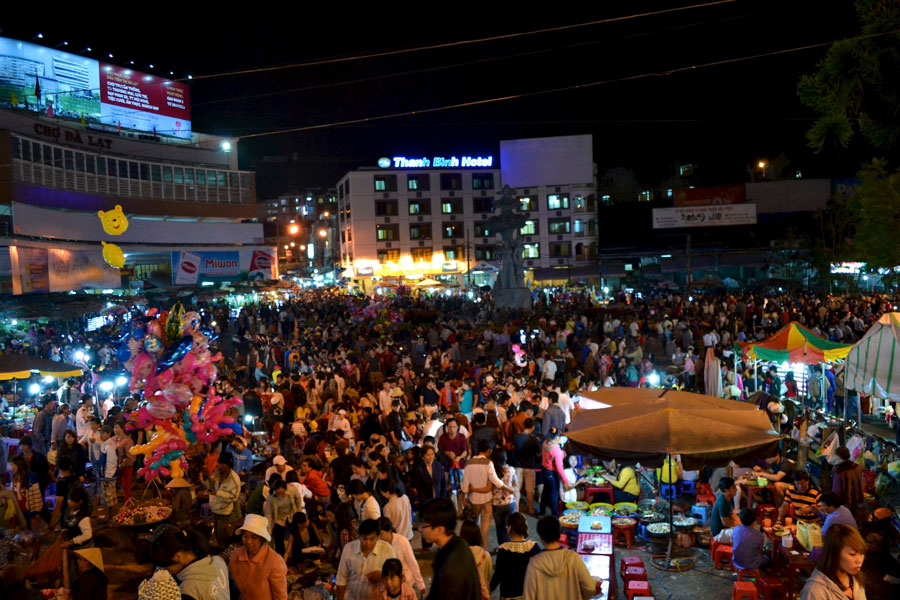 There are some good markets to enjoy in Dalat, both during the day and night. Not only will you find a lovely choice of local produce, such as fruit and vegetables, there are clothes and fresh flowers available, at really low prices. Not only are the markets a good place to go for food, clothes and flowers, they are also a great way to sample local life and meet some of the local people.
4. Take a cable car ride to enjoy the view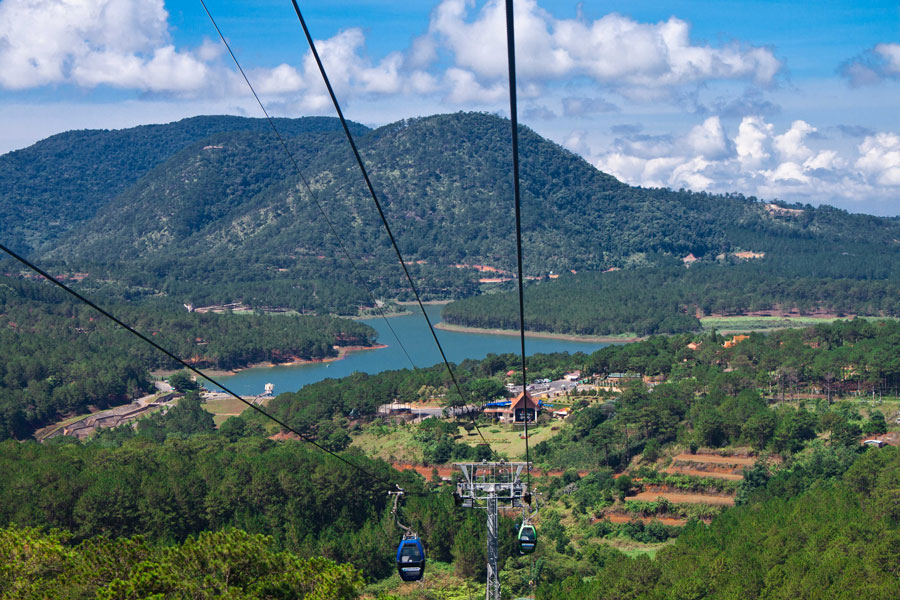 Having played some of the golf courses, you will have had a sample of the surrounding countryside and nature in Dalat. However, there is an even better way to get a panoramic view of exactly where you in Vietnam and that's by taking a ride on the cable car. At the top, there are stunning views of the lakes, forests, hills and valleys situated below.
5. A visit to Hang Nga Crazy House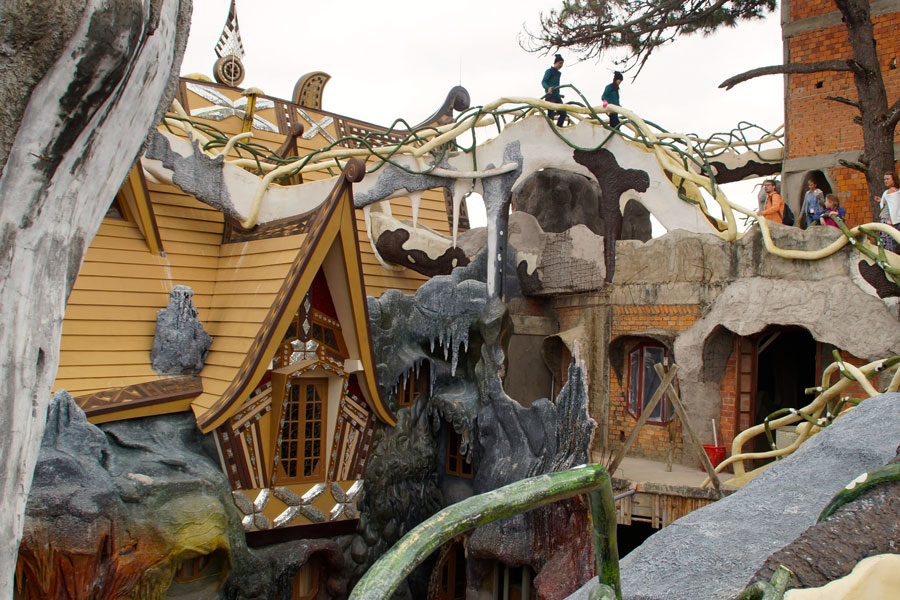 Another great reason to visit Dalat for a golf holiday, is the Hang Nga Crazy House. This is an artistic piece and features all sorts of strangely shaped rooms, winding staircases, hidden bridges and odd furniture. No trip to Dalat is complete, without visiting this crazy house.
6. Great Choice of Accommodation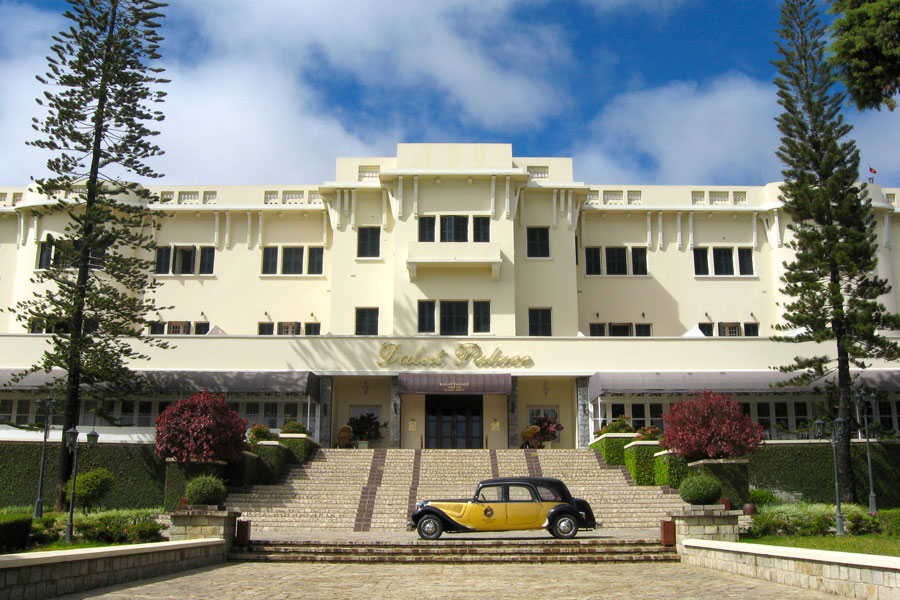 Back to the golf and one of the top reasons to visit Dalat for a golf holiday is the choice of accommodation at the golf courses. A number of courses have on-site accommodation, ranging from standard hotel rooms, villas and presidential suites. You could even book to stay at one resort and play the other golf courses in the area during your stay. Whatever style of accommodation you prefer when on a golf holiday, you will find it in Dalat.
7. Dalat Palace Golf Club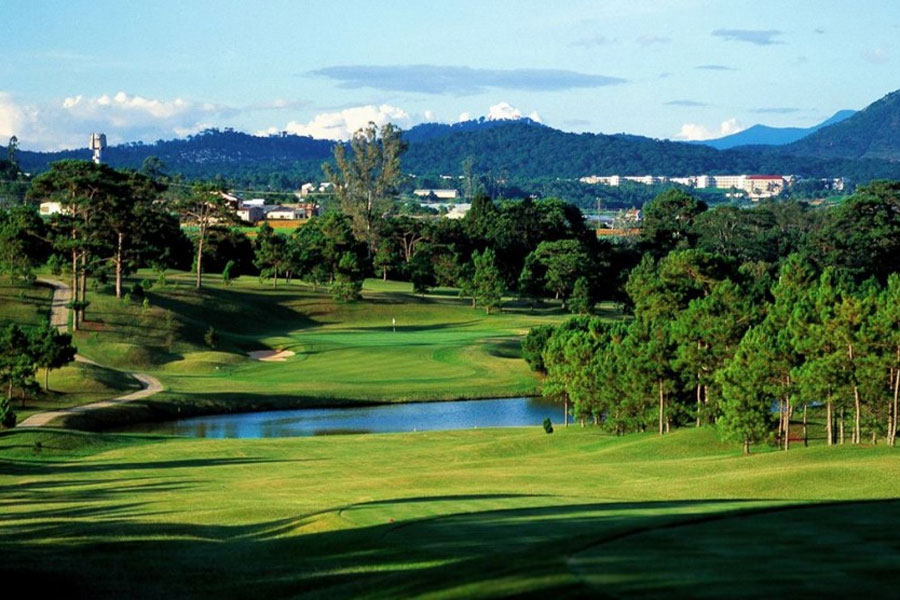 It goes without saying, the main reason to visit Dalat for a golf holiday, are the golf courses themselves. Dalat Palace Golf Club is situated some 5,000 feet above sea level and is a rarity when it comes to Asian golf courses, as it features bent grass greens, fairways and tee boxes. The climate is very cool, making it a perfect place to play golf, at any time of the year.
8. Sacom Tuyen Lam Golf Club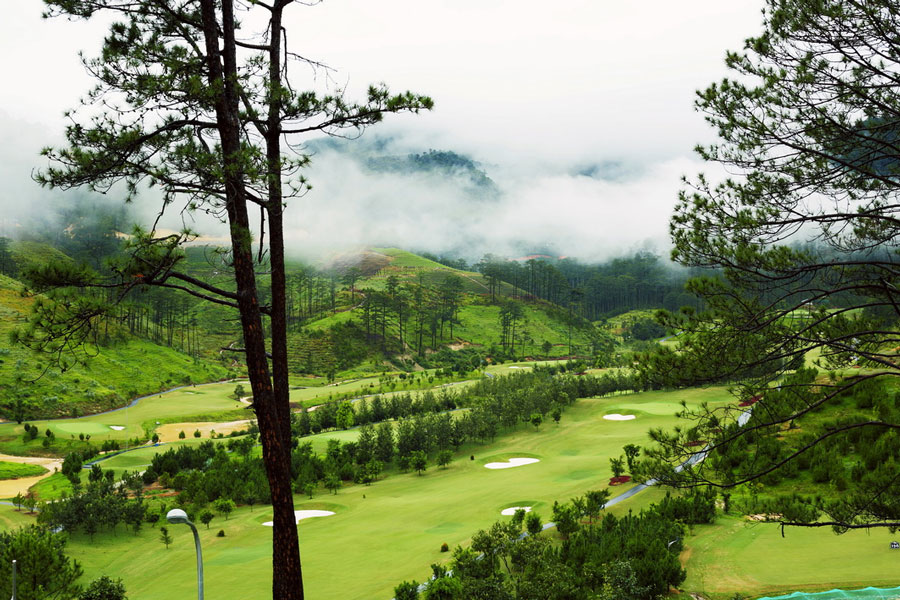 Sacom Tuyen Lam Golf Club is located on the shores of Tuyen Lam Lake and with mountains and pine trees providing the backdrop, the course is very picturesque. Elevated fairways and tight fairways are the main feature of the golf course and accuracy, rather than distance off the tee, is the key to a low score.
9. The Dalat at 1200 Country Club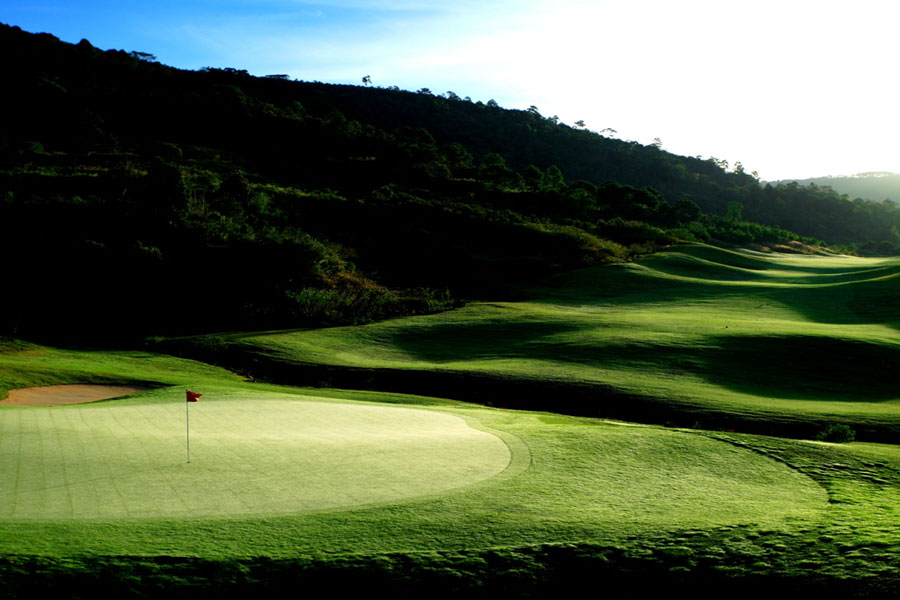 The Dalat at 1200 Country Club is situated in a hilly region of Dalat and features a natural spring lake and pine forests. It was the first officially accredited golf course on the Asia Tour and has a number of long holes, with plenty of elevation changes throughout. Waterfalls, lakes and streams add to the scenery around the course and the resort is a good option for those seeking top quality accommodation.
10. Take the slow train to Trai Mat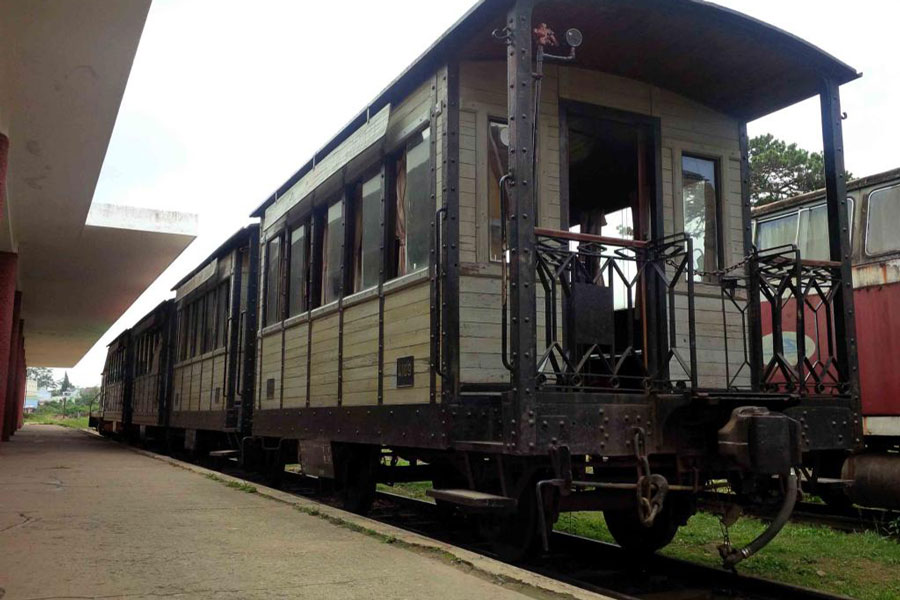 Having played all the golf courses in Dalat, a great way to relax away from the course, is by taking the old train, to Trai Mat. The train has a number of wooden carriages and it takes passengers across the Dalat Plateau Rail Road, passing valleys with vegetable fields and greenhouses. There is a 30-minute stop at Trai mat, where visitors can walk around, before the steam train returns to Dalat and it makes for an interesting little trip.